An Archaeology of Time
These works employ wallpaper imagery to evoke a sense of the past. Wallpaper is used to symbolize styles that are eventually covered over by newer ones, relegating what once was to the landfill of history.
Parallels are drawn between the desire for the new vis-a-vis the competing drive to preserve the past.
In archaeological digs, as in remembering, excavation reveals, revives, and re-values some selections from what is unearthed while discarding or ignoring the rest leaving it to be found in future excavations.
The imagery in these works touches on histories that linger in consciousness, like wallpaper obscured under fresh layers of paint waiting patiently to be unearthed and re-discovered.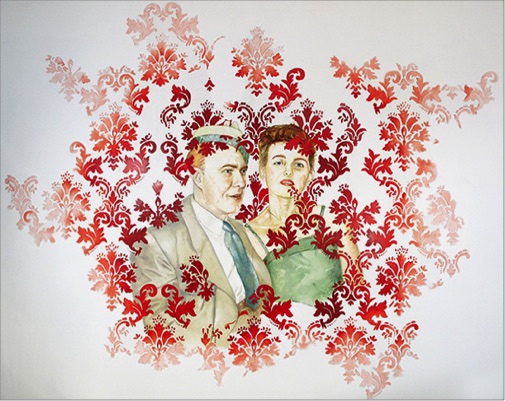 It Happened One Night, Oil and pencil on Mylar, 5'6" x 7'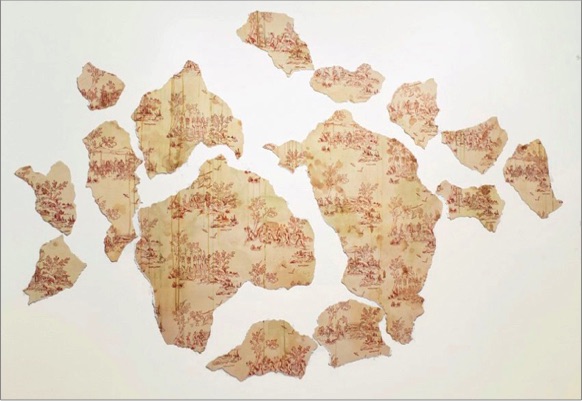 Bookends, Acrylic paint, acrylic ink, and permanent marker on watercolour paper, 6 x 9'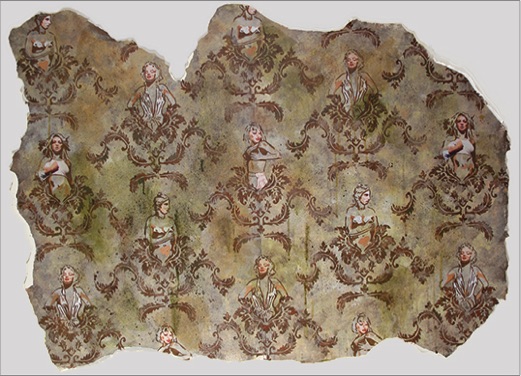 Aphrodite, Mixed media on watercolour paper, 33 x 43"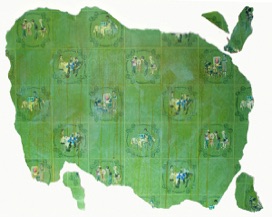 Mise en scene, Mixed media on watercolour paper, 45 x 45"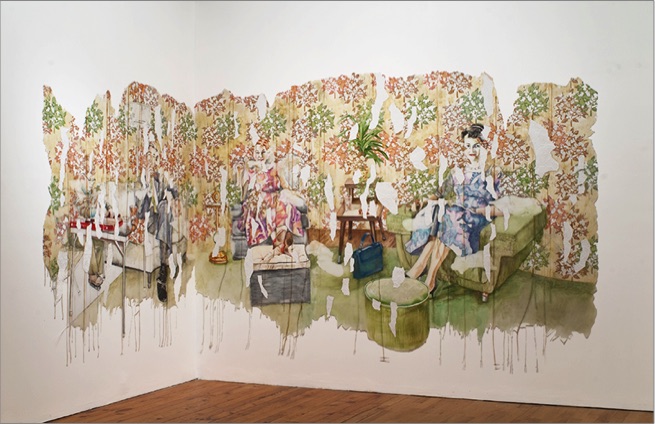 Remains, Mixed media on Mylar, 7 x 15'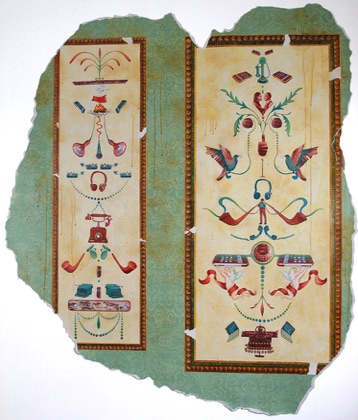 Hello?, Mixed media on watercolour paper, 61 x 55"