Always, Once, and Again
Time is a conundrum, and the influence of time and memory on identity is rife with switchbacks and paradoxes. Edmond Husserl summed it up when he said, we are ".... always in the present and still in the past, and already in the future."
With this statement in mind, these works focus on the reciprocal roles of past, present and future in the formation of self with a particular emphasis on the influence of the past.
Domestic motifs form a temporal and historical backdrop, and wallpaper patterns along with wall paint colours serve as markers of time.
These works are all painted in encaustic.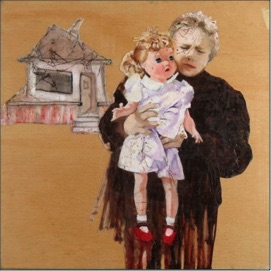 Blind Spot, Mixed media on wood panel, 16 x 16''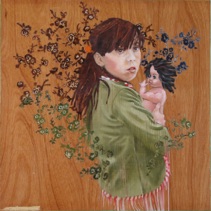 The Return, Mixed media on wood panel, 16 x 16"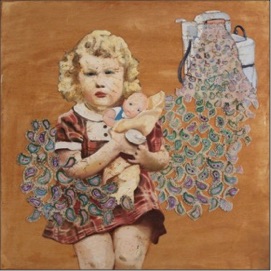 In Perpetuity, Mixed media on wood panel, 16 x 16"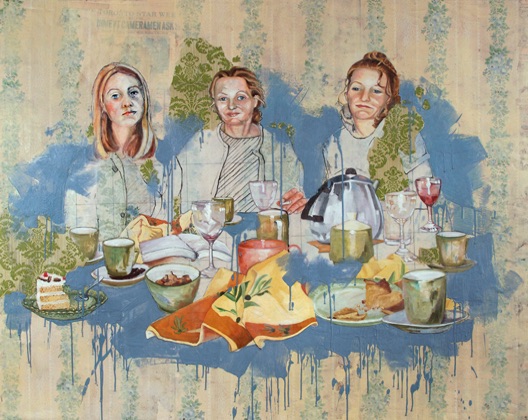 Pot Luck, Mixed media on wood panel, 48 x 60"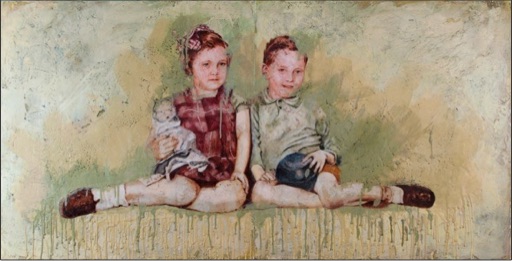 Long Ago & Close By, Mixed media on wood panel, 22 x 44"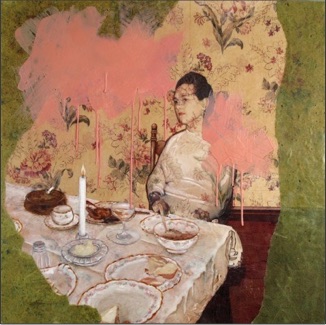 Merge Mixed media on wood panel, 22 x 22"
























Wallpaper II, Mixed media on wood panels, 12 x 12" each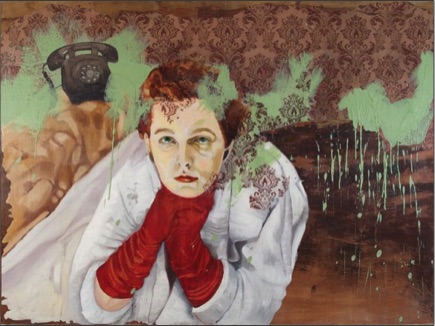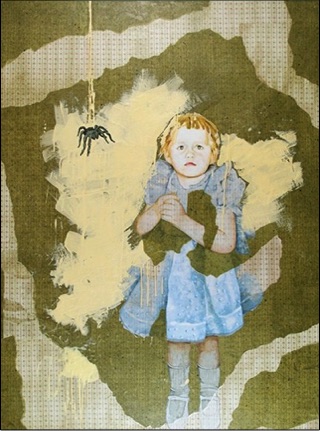 No Escape, Mixed media on wood panel, 48 x 36"
Always, Once & Again Mixed media on wood panel, 36 x 48"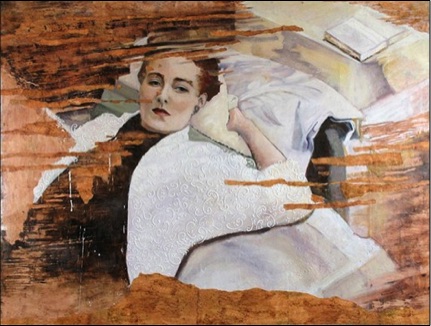 Disappearing Act, Mixed media on wood panel, 36 x 48"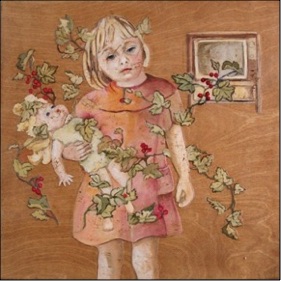 Imprint, Mixed media on wood panel, 16 x 16"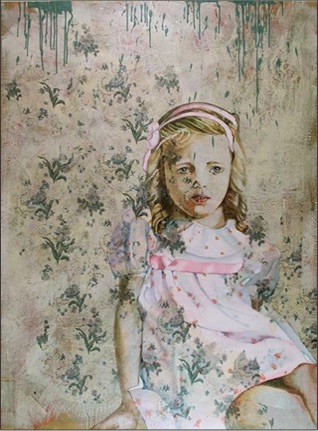 Lest They Forget, Mixed media on wood panel, 48 x 36"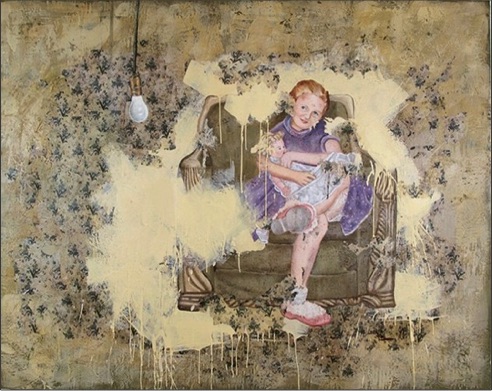 Once Upon a Time, Mixed media on wood panel, 48 x 60"